Many contractors and developers believe that they need to sacrifice cost, time, or perceived quality by choosing to also steward natural and on-site resources.
What if we could help you accomplish both?
Dave Soiland Co.'s NorCal Crushers provides the experience and state-of-the art equipment for a typical Win/Win scenario—saving project expenses AND helping the environment. Let's talk! We quote each project for free.
As a young man, Dave Soiland was privileged to work with his father Marv's company (Soiland Company, Inc.), where he was introduced to pipeline contracting, general engineering, construction, and producing aggregate products at the Stony Point Rock Quarry, also owned by his father.
Dave stepped out in 1985 to create the Dave Soiland Company as a general engineering contractor in Sonoma County, California, continuing his family's strong heritage in construction and earth management.
In 2008, Dave Soiland Co. created NorCal Crushers, Inc. to meet the custom crushing and screening needs of family related businesses, primarily recycling asphalt and concrete rubble into Class 2 base.
NorCal Crushers rapidly expanded, growing to become a respected industry leader throughout surrounding counties in Northern California and the Northwest. Work teams for NorCal Crushers are actively involved in quarries, recycle yards, landfills, onsite rock and screening in subdivisions and developments, recycling, and demolition.
Each project is unique, so we take a good look at on-site resources to gain a thorough understanding of the end product(s) and specifications you are looking to achieve.
We will tailor a spread, screened appropriately to your needs, with access and an eventual stockpile location in mind while striving to meet your preferred timing.
Safety and performance work together in our business. We are MSHA, HAZWOPER, and asbestos certified, and we are signatory to the Local 3 Operating Engineers Union.
NorCal Crushers enjoys the challenges of our industry, and we are always trying to find ways to pleasantly surprise our customers. We can often turn unsuitable material into engineered fill, backfill material, and drain rock, and consider all-natural resources to be of potential value.
Our state-of-the-art equipment is amazingly capable as well as CARB compliant.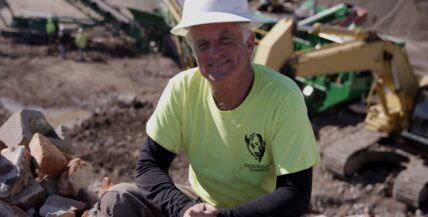 NorCal Crushers is a division of Dave Soiland Co. 
Dave Soiland Co. is a General Engineering Contractor specializing in underground utility service since 1985.
California State License #861650
We are happy to answer your questions and to help you to get started on your project!
Contact
We'll respond shortly.
Dave Soiland / NorCal Crushers
P.O. Box 1934
Rohnert Park, CA 94927
info@daveoiland.com